Posted By admin on July 28, 2014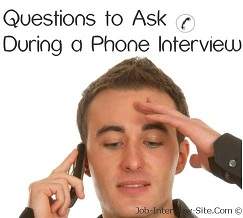 Talking on the phone might not be your strongest point, but you have to know that many employers are willing to use this method in order to select their personnel. The phone interview questions are as serious as they could be.
The strongest point of you is the politeness that you exhibit. When you pick up that phone, you have to act as if the person is in the same room with you. Do not forget about the polite questions that you need to ask. Most employers are impressed by polite people and you will have the chance to get the job that you want.